Welcome to the institute for laser and vein treatments
With conventional sclerotherapy, multiple injections are used to treat the varicose veins seen directly at the skin surface. For treating the saphenous veins located just under the skin surface, ultrasound-guided sclerotherapy, endovenous laser and surgery are three treatment options which are considered.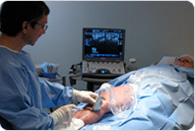 Endovenous laser
As an alternative to surgery, the endovenous laser targets the underlying diseased saphenous veins. Performed at the Institute, this technique achieves ablation of the saphenous veins without incisions and with only local anesthesia (tumescence). Down time is minimal with a rapid return to normal activities.
Contact us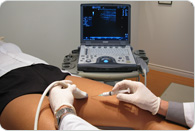 Sclerotherapy
Surface sclerotherapy is effective in treating surface veins such as spider and reticular veins, as well as varicose veins remaining after laser treament or surgery. As an alternative to surgery, ultrasound-guided sclerotherapy may be used to treat the saphenous veins.
Contact us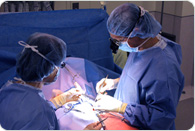 Surgery
Surgery (saphenous vein stripping and phlebectomy) is performed at RocklandMD. Day-surgery procedures are performed under general or spinal anesthesia and a post-operative convalescence is required. Technical results with surgery are improved with the use of ultrasound vein mapping done prior to the operation.
Contact us